Detroit: Easiest Pizza To Make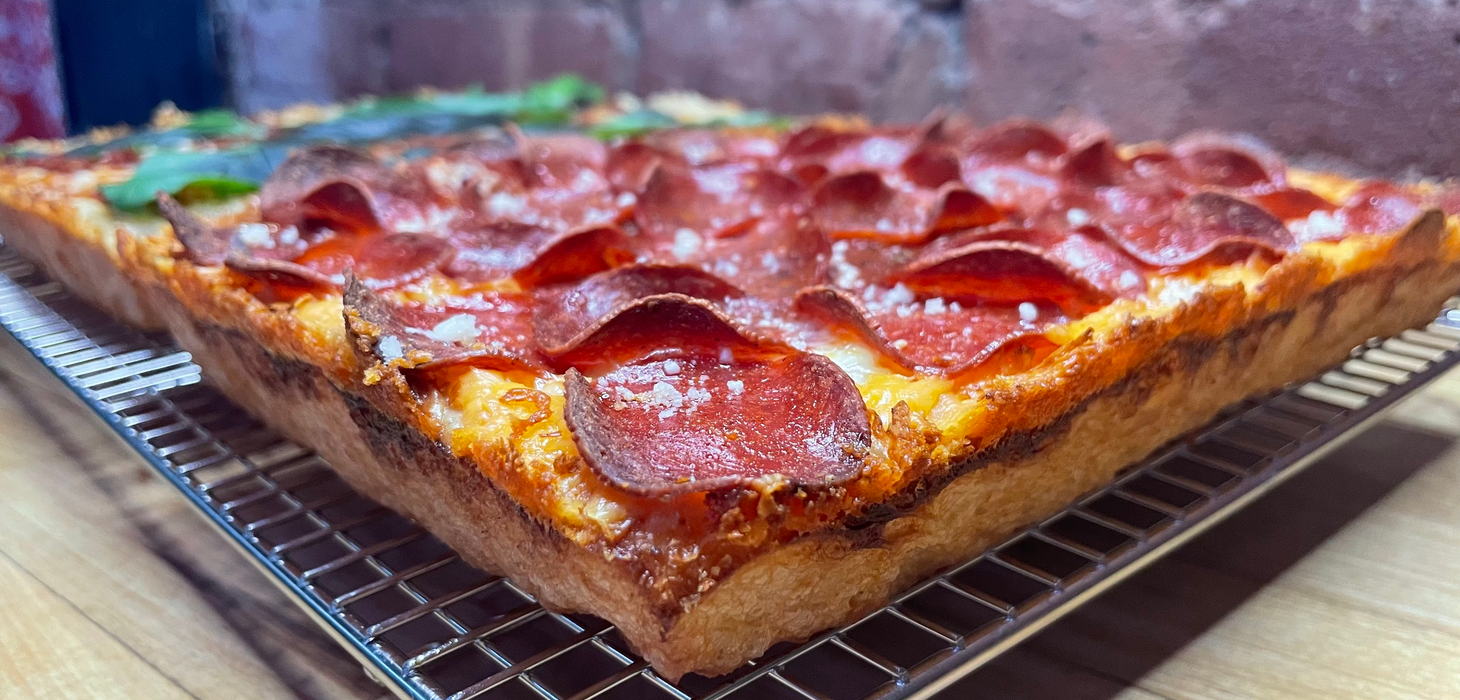 Have you wanted to make pizza but worry it's too much work?

For 15 years, I've been making pizza from scratch. For 13.5 years, those pizzas were mediocre. In the last 1.5 years, I purchased all five of the pizza guides from Notorious PIE.
Those guides transformed me from a curious home chef to an opinionated, rock-solid pizzaiola.

I've used them as a jump off point for five different styles of pizza.

I've extended the principles to two other styles.

I'm > 8/10 rating on the following styles:
Detroit Deep Dish Guide
Bar Guide
Chicago Thin Crust (Extended From Bar Guide)
Sicilian (Extended From Link)
American Chain Guide a.k.a. Suburb Special
Stuffed Crust (Extended From American Chain)
Cracker Crust Guide a.k.a. Pizza Hut Thin N Crispy
Detroit Deep Dish is the easiest because it sidesteps 5 technical aspects of pizza making.
No Dough Stretching
Most people think of making Neapolitan style or New York style at home.

But both of these require dough stretching. Stretching has 2 goals: a circular end product and a well-formed crust. It's highly technical.