TTT 17: Smooth Tamil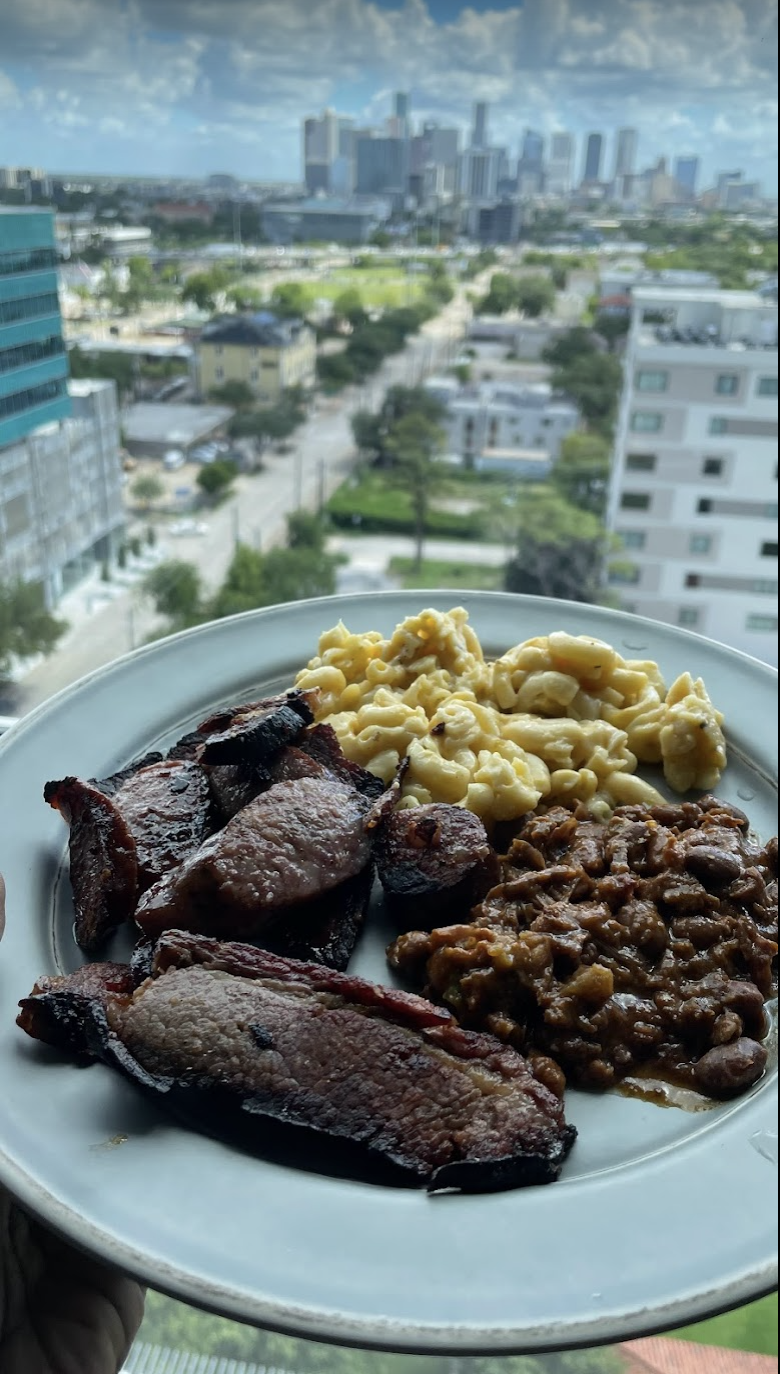 Hi friends,
இரவு வணக்கம் (iravu vaNakkam), Buenas Noches, and Good Evening from New York City!
Thing I did
Last week, I went to Houston, Texas to visit my cousin.

I booked the tickets on Tuesday and left on Thursday. 2 days in advance. Life is for the living.
I ordered delivery of Texas-style BBQ twice in a 3 day period.
Texas is best known for its beef BBQ. My favorite cut is brisket. The well-rendered fat and tender meat pair with the savory, tougher bark to make a memorable, texturally dissonant bite.
I've been to Texas 5x since 2018. Every time I try at least 2 BBQ joints.
The BBQ from "J-Bar-M BBQ" is the best I've had in Texas.
If you're in Houston, they deliver on Uber Eats. But it's listed as "J-M BBQ". I highly recommend it.
J-Bar-M Barbecue | 2201 Leeland St, Houston, TX 77003
Tweet I loved
3 months ago, I started a series on IG called "Smooth Tamil".
I combined the techniques from the Mimic Method with "Hello Kekutho "(my fav Tamil language podcast).
The goal was to improve my Tamil speaking while not immersed in the language locationally.
This approach has gotten my Tamil better than I'd ever imagined.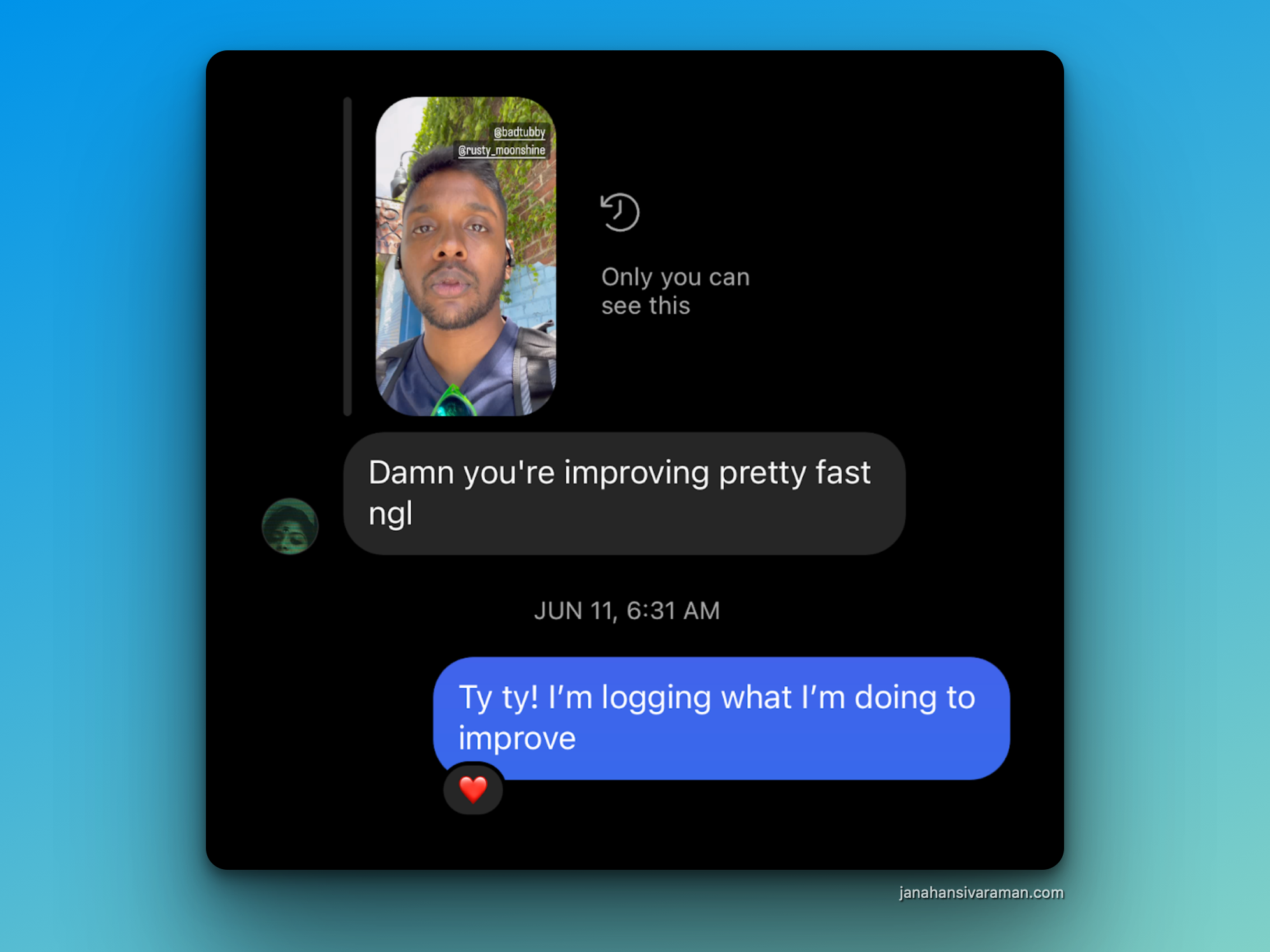 At first, I was posting every day. Then it became every week. Now it's been 2 months.
I'm still doing the work, just fell behind on documenting it...
I wrote out a voiceover script for the next episode of Smooth Tamil.
I have tons of testimonials from people I've spoken with in Tamil about my progress. I've documented what I've done to get here. I'm still having a tough time putting it together as a story.
I would appreciate any feedback on the voiceover script - thanks!
Thought I had
I was feeling lonely this week.
Loneliness is a feeling, like any other. It helps to get friendly with it, then it'll pass. There might not be anything to "do" to "solve it".
There's always a fear it won't go away.
But there is no feeling that stays forever; unless we suppress or ignore it.
Big thank you to my sister, Angeli, for sharing this wisdom.
I'd love to hear any feelings you felt while reading this and until next time - be easy.
Love,
Janahan
P.S. If you enjoyed this newsletter, feel free to forward this email to your people or share this link. It'll encourage me to keep writing!
Janahan Newsletter
Join the newsletter to receive the latest updates in your inbox.