TTT 14: Just Say No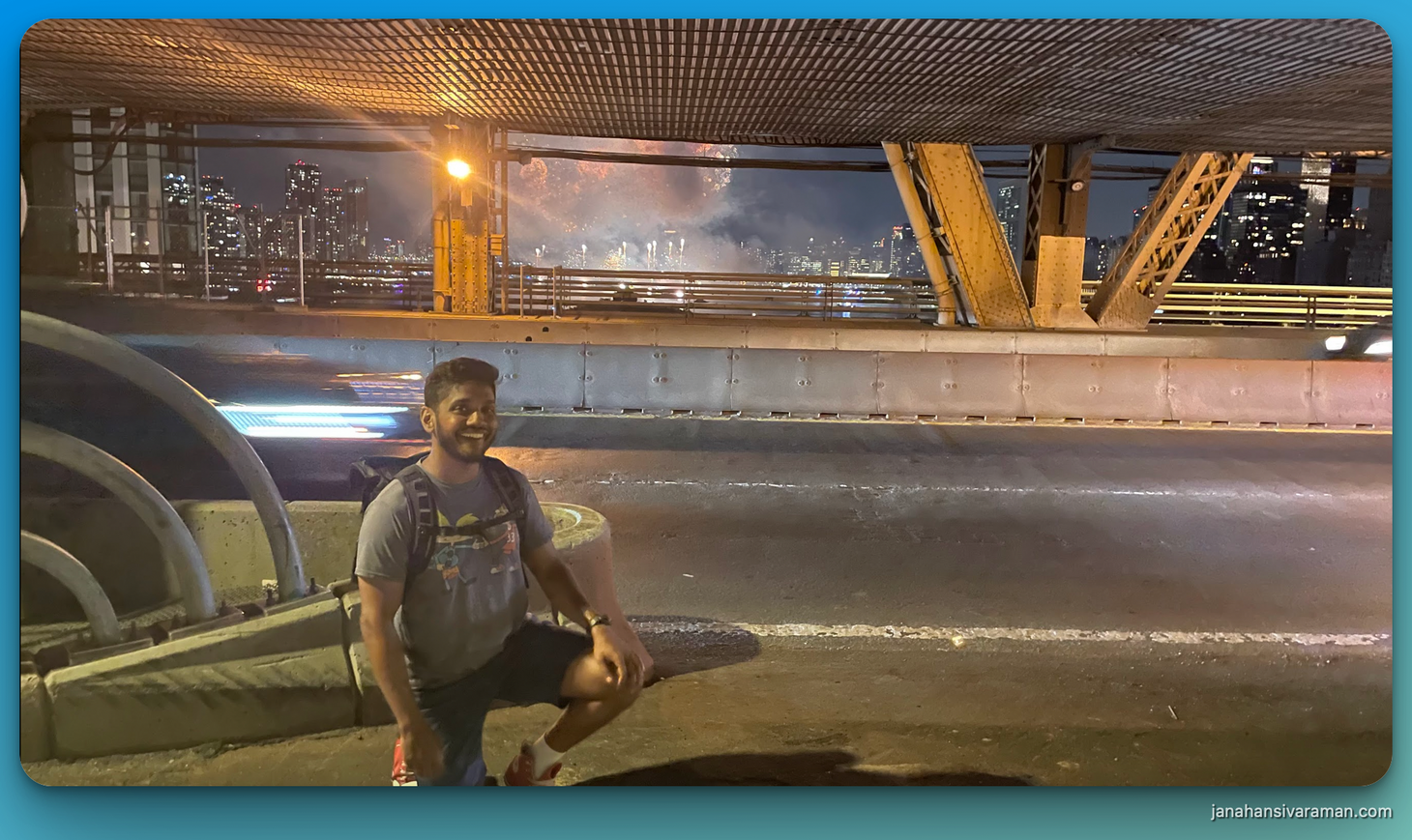 Hi friends,
இரவு வணக்கம் (iravu vaNakkam), Buenas Noches, and Good Evening from Maryland! This is where I grew up and where my parents still live.
We added 30 newsletter subscribers this week! Thank you to everyone who read and shared "Brag Doc". The feedback was both encouraging and overwhelming.

Thing I did
I wrote an essay called "TC Prep: How I Got a 48% Raise".
It is the 2nd in a series aimed at taking your career to the next level.
TC stands for total compensation. The essay prepares you in how to ask for a raise. Thus, TC Prep.
I bet that you're already great at your job, you should be compensated as such.
If you'd like to discuss your specific career situation, reply to this email and we'll find a time to connect!
Huge thank you to Kalyan for reaching out and connecting last week! We're both software engineers and love cooking. We even spoke in Tamil! I've never spoken to anyone in Chennai Tamil before - it was an incredible experience.
Looking forward to meeting and e-meeting more of y'all!
Tweet I loved
Justin's tweet made me realize a pain that I've been going through.
It's only been 5 weeks since my last vacation and I'm already feeling burnt out.
I am learning 2 languages, becoming a teacher in both, writing 2 pieces a week, and exercising daily on top of working full-time and driving the house (cooking and cleaning).
This is untenable.
Not to mention, I
Haven't considered my friends or family
Haven't allocated any time to dating
Haven't set aside time to rest
It's embarrassing how quickly I'm feeling burnt out again.
I know that I have to re-prioritize and drop commitments.
Once I started canceling commitments, I started feeling better. I didn't feel paralyzed anymore. My fingers are finally on the keyboard.
I could have saved myself the pain by saying "No" sooner.
And you can too.

Your future self will thank you!
Thought I had
I know when I'm stretched too thin when minor inconveniences feel like major problems.
I tried to screengrab my conversation with Giri Mami over Facetime. But the sound didn't work again. In the screengrab, I can see where I turned the microphone on. So frustrating!
It seems that audio recording during FaceTime was disabled in iOS 13.3 for security considerations….
For my Spanish class with Cecilia, I used Zoom to record the class and the audio worked! However, since we were screen sharing -  I can't see her mouth in the recording. Seeing her mouth makes it easier for me to imitate exactly the sounds.
I was so frustrated because I wanted to make content from these last week.
But, all of these problems can be solved with a combination of Loom + Zoom. Loom allows the person's face to be in the corner during a screen share. The combination of Loom + Zoom is exactly what Idahosa Ness uses for his classes and recordings.
When I am frustrated I do not solve problems effectively.
I'd love to hear any feelings you felt while reading this and until next time - be easy.
Love,
Janahan
P.S. If you enjoyed this newsletter, feel free to forward this email to your people or share this link. It'll encourage me to keep writing!
Janahan Newsletter
Join the newsletter to receive the latest updates in your inbox.