Welcome to the second edition of the TTT newsletter! I turned 32 this past week and celebrated on bike in DC with Sahil. We started a forensic finance company in 2015 named Quotail.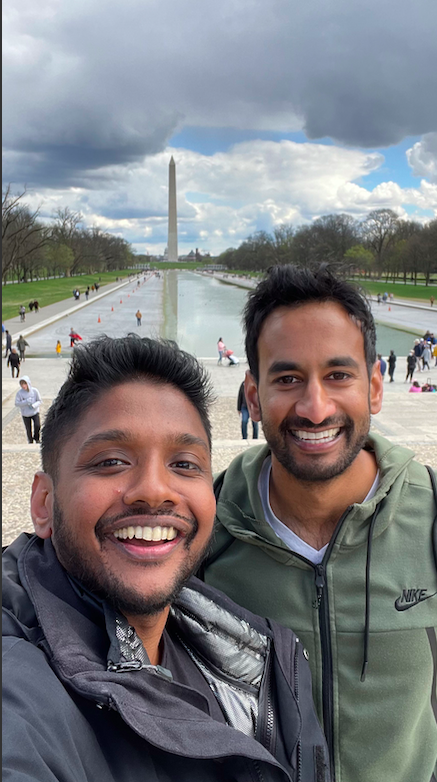 Thing I did
I was accepted for 1-on-1 coaching spot with Idahosa Ness, the creator of the Mimic Method to work on Mexican Spanish!

As someone who is better at reading/writing than listening/speaking in Spanish, I'm excited to fill the gaps in my understanding of native speech at full speed. While Spanish folks understand me when I speak, they can tell it's being transliterated directly from English.
This creates a buffering period that interrupts the flow of conversation - which hurts feelings of connection.
Tweet I loved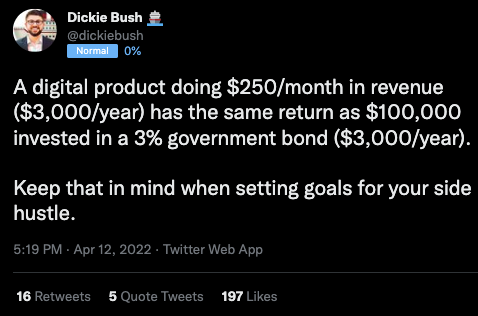 What I loved about this tweet was the reframing of revenue goals for a bet. A bet making you $3000/yr is an awesome accomplishment it itself and lays the foundation for growth, unlike that bond.
Thought I had
When we making bets, it can be super demoralizing to spend too much time on any one - only for it to not catch on.
When Quotail shut down, I'd spent a year on it and $40K of my own savings. I was broke. I had to ask my new employer for an advance on my sign-on bonus to pay the broker fee for my new apartment.
I never want to do that again.
If you have 2 seconds, I'd love to hear what's going on with your world. Simply reply to this email.
Otherwise, get some rest and I'll talk to you soon :)
Thanks,
Janahan
Janahan Newsletter
Join the newsletter to receive the latest updates in your inbox.